What is a Team Viewer? How to share files through it from our PC to remote PC??
Today in this post I will tell you how you can share any files using TeamViewer. Using TeamViewer as file sharing is one of the best secure way to share files. As it will only get shared with the person you want to share with, no other person will able to know about it, you don't have upload your file any where to share, it will directly get transfer to the person's computer with whom you want to share with.
Open TeamViewer (if it is not in your computer download and run it)
Ask respective person (with whom you want to share files) to do the same
Now anyone of you share your ID of TeamViewer
Now other person will type ID in place of Partner ID
Select File transfer radio button
Click on Connect to partner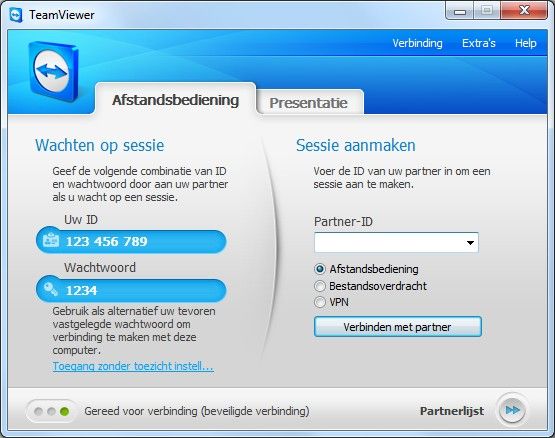 Now it will ask you to give password, type password of whose ID you have entered (ask password from who have share his/her TeamViewer 's ID)
Click on Log On button
Now on left side, your computer data is there and on right side, respective person's data is there
Now from anyone side navigate and select files or folder you want to transfer
And on other side navigate where you want to store that file or folder into
After you selected click on Send/Receive button on top-middle
Now your file started transferring. And other person will able to see what activity is going on his/her computer.


Note: - Only give access to the person on whom you have trust.TeamViewer - the All-In-One Software
for Remote Support and Online Meetings

TeamViewer connects to any PC or server around the world within a few seconds. You can remote control your partner's PC as if you were sitting right in front of it. Find out why more than 100 million users trust TeamViewer!
Team Viewer
Reviewed by
Sriram PV
on
23:55:00
Rating: