Free disk space & protect your privacy
All in one easy solution. And all for free!
Introducing Windows CleanUp!, the quickest and easiest way to delete temporary files from your system.
.CleanUp! is a useful little utility for those people who like the freedom of information on the web but also like a little privacy and don't want anyone to know where they've been surfing.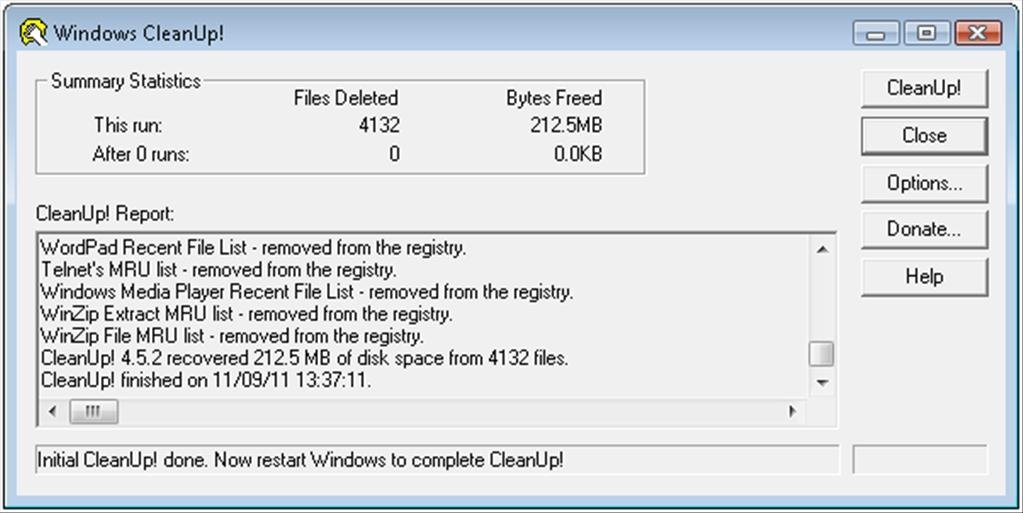 · Empties the Internet Explorer, Netscape Navigator, Mozilla, Firefox and Opera caches, History files.
· Empties the Recent Documents folder.
· Removes temporary files from the temporary directories. These are often left behind by programs that don't properly clean up after themselves, or sometimes when a program or Windows crashes.
· Removes temporary files sometimes created when running SCANDISK.
· Cleans up various registry settings storing some of the above information.
CleanUp! 4.5.2
Reviewed by
Sriram PV
on
19:41:00
Rating: